Sound samples
Nine sound excerpts are used for testing at SoundExpert (PCM 44100 Stereo):
Samples (2,3,4,5,6,9) are from SQAM disk – the Audio CD issued by European Broadcasting Union (EBU) for sound quality evaluation purposes (Sound Quality Assessment Material, SQAM). The CD could be downloaded from EBU SQAM Page. Also you can find there Users' Handbook for the EBU SQAM CD with details of test signals.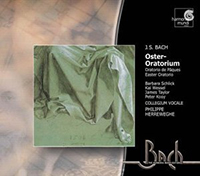 Sample (1) is from CD: J.S. Bach, Oster-Oratorium (from track #1)
Composer: Johann Sebastian Bach
Conductor: Philippe Herreweghe
Performer: Kai Wessel, Peter Kooy, et al.
Ensemble: Collegium Vocale
Label: Harmonia Mundi
Audio CD (March 28, 1995)
Track List:
Easter Oratorio, "Kommt, eilet und laufet," BWV 249
Performed by Collegium Vocale with Peter Kooy, Barbara Schlick, Kai Wessel, James [tenor] Taylor
Cantata No. 66, "Erfreut euch, ihr Herzen," BWV 66
Performed by Collegium Vocale with Peter Kooy, Barbara Schlick, Kai Wessel, James [tenor] Taylor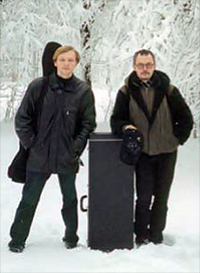 Sample (7) was included as an example of Lo-Fi analog tape recording. Initially it was a demo of indie-group "PostScriptum" on compact cassette. As 5 years passed all audio material from that cassette was digitized by means of conventional sound card. Thus the sample has all the typical drawbacks of home computer recordings made from old tapes – low resolution, heavy noise, drop-outs ...
Song: "You were here"
Author: Lobo
Performer: Lobo, PostScriptum (Russia), Christine Moussot (France)
Recording studio: GAM (Russia)
Copyright: 1997 Lobo, PostScriptum
Original song in slightly different arrangement as well as other Lobo works can be downloaded from the author's corner at RealMusic.ru (in russian).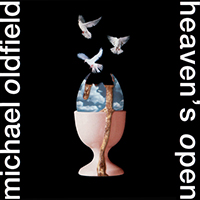 Sample (8) is from CD: Mike Oldfield, Heaven's Open (from track #6)
Label: Disky Records
Audio CD (May 16, 2000)
Track List:
Make Make
No Dream
Mr. Shame
Gimme Back
Heaven's Open
Music from the Balcony
---
Test sequences
For general testing
RAR:24.3Mb - se_ref4warp_FULL_08.rar
FLAC:20.0Mb - se_ref4warp_FULL_08.flac
ALAC:21.2Mb - se_ref4warp_FULL_08.m4a
For codec testing
RAR:9.2Mb - se_ref4fbr.rar
---
Loading ...

... the content was blocked by your browser ...

Mining widget: you can support SoundExpert with your computing power. Try to mine at least 1024 hashes. Thanks.