Digital Portable Audio
The audio measurements below illustrate how accurately the various players reproduce the initial/recorded waveform. These devices are tested with both real music and technical signals. Waveform degradation is measured with the Difference level parameter, Df (in decibels). This shows how significantly the final studio mix is altered as a result of the playback device. A low Df level (blue area) implies less deterioration of the sound.
Measurements for each digital audio player (DAP) are presented as slides, with each showing Df levels for a dozen technical signals and two hours of music [SE test set "Variety"]. If a player has multiple modes of operation (for example, balanced/single-ended, high/low gain, DAC filter type, etc.), then its df-slide corresponds to the settings that provide the most accurate playback; the particular settings are listed on the slide under the player name (see Notes).
From a listener perspective, the most meaningful/helpful value on the df-slides is the histogram median, which correlates well with perceived sound quality. The diagram below summarizes the histogram medians for all DAPs tested so far:
<------------ Higher playback accuracy

Apple
Astell&Kern
Chord
FiiO
Hidizs
LG
Lotoo
Questyle
Shanling
Sony
Df-slides below are sorted by histogram median. Top df-slides represent portable players with higher playback accuracy.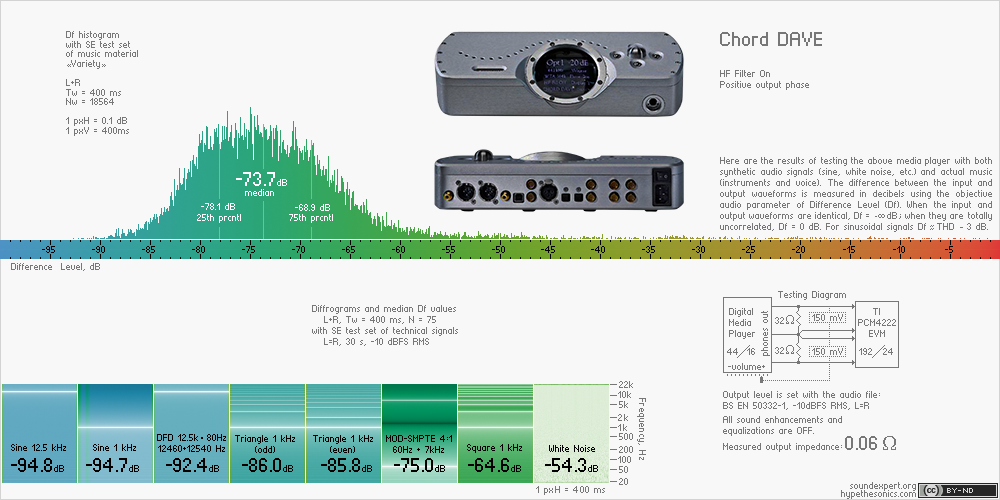 Chord Dave
: not portable but a good high anchor for the portable players.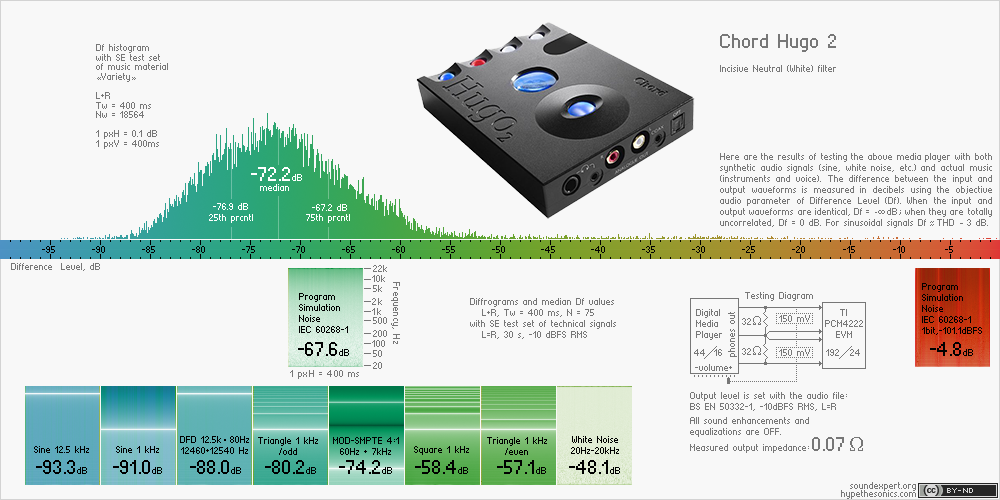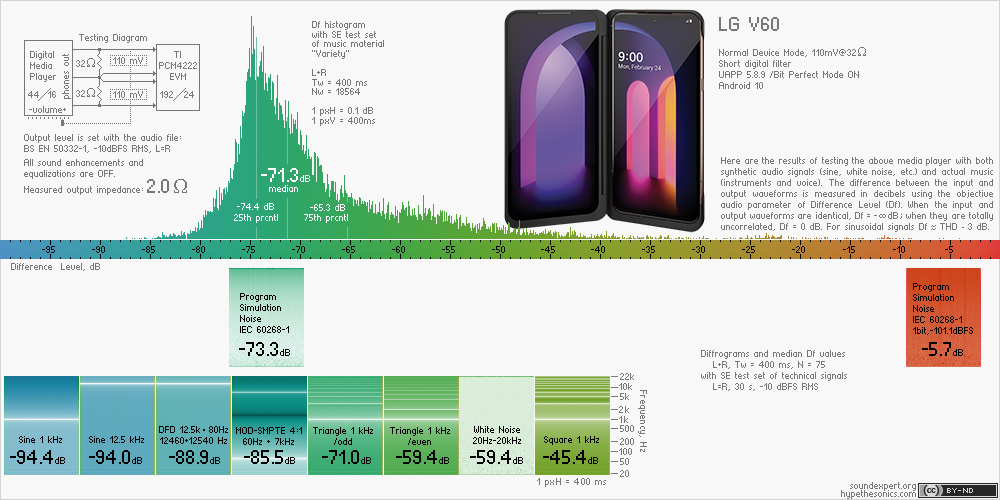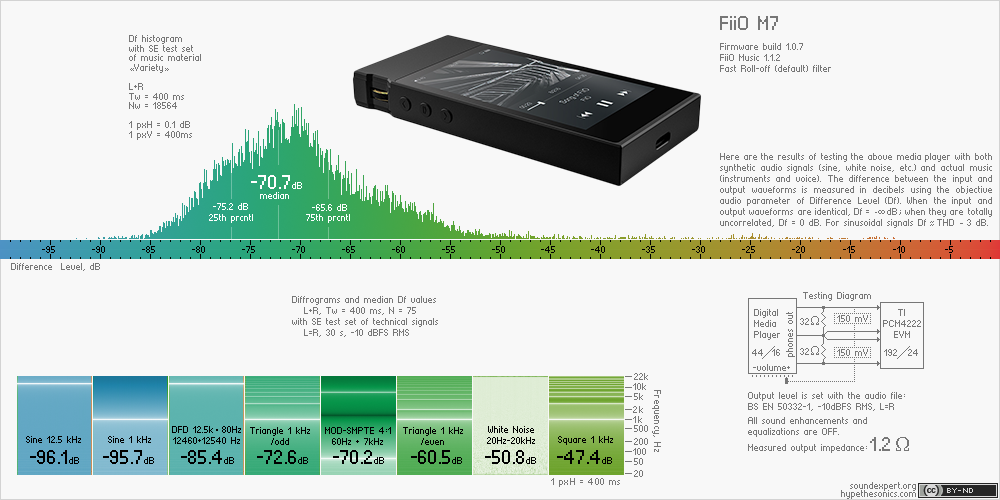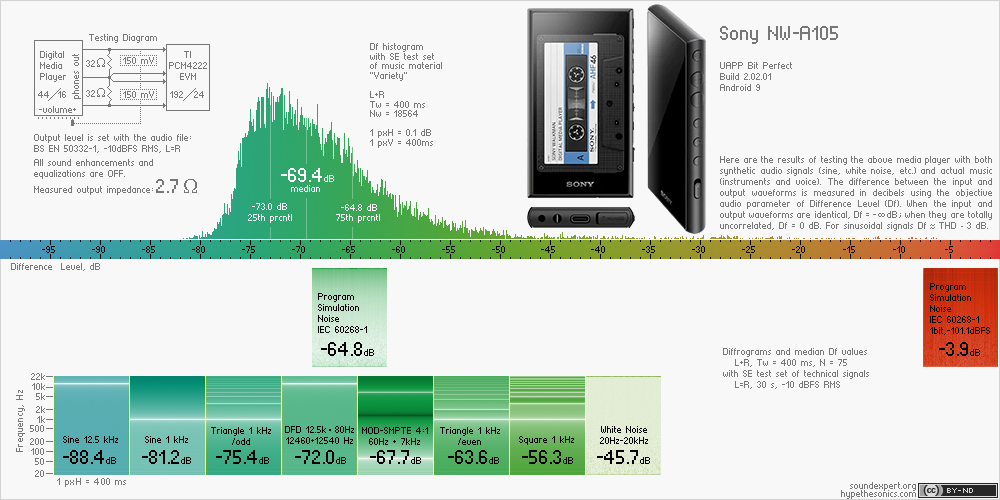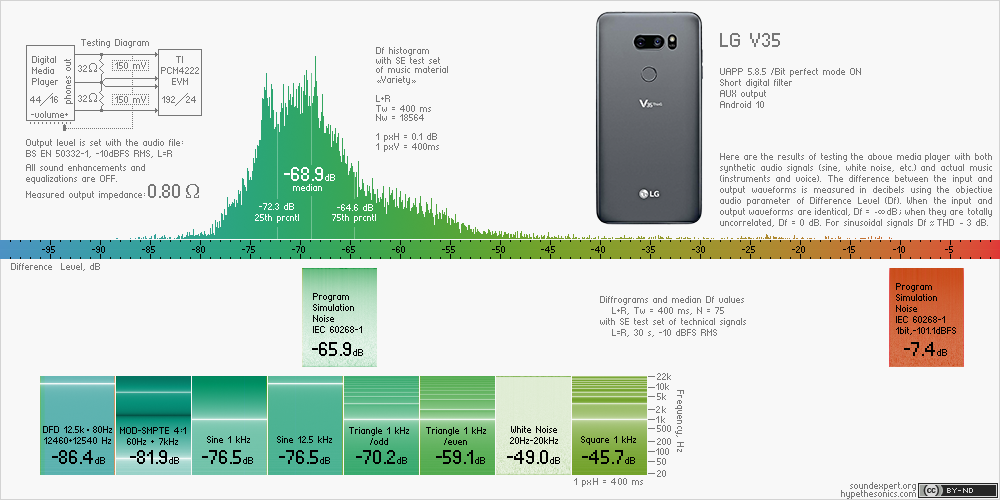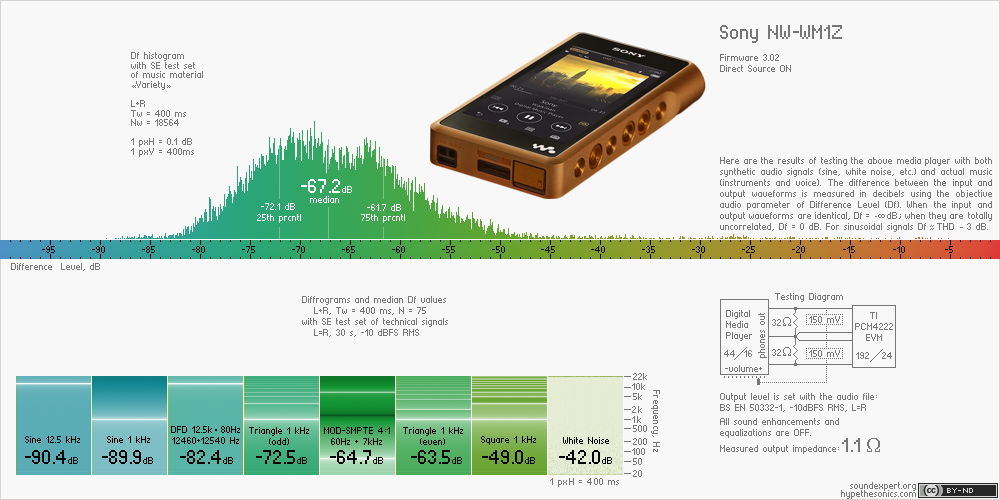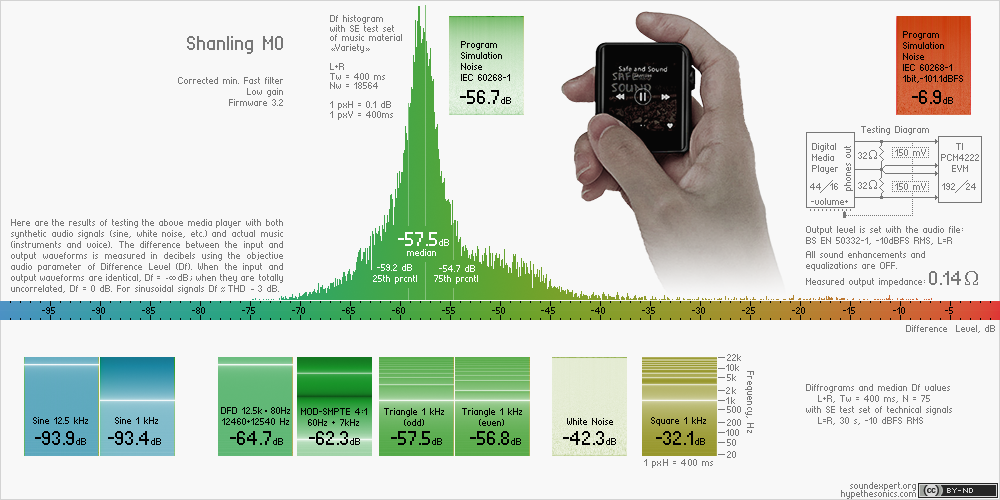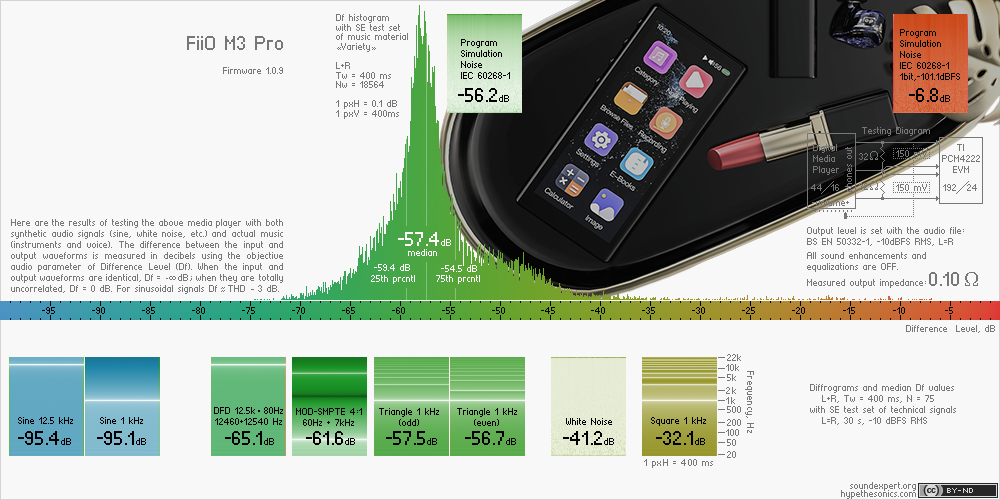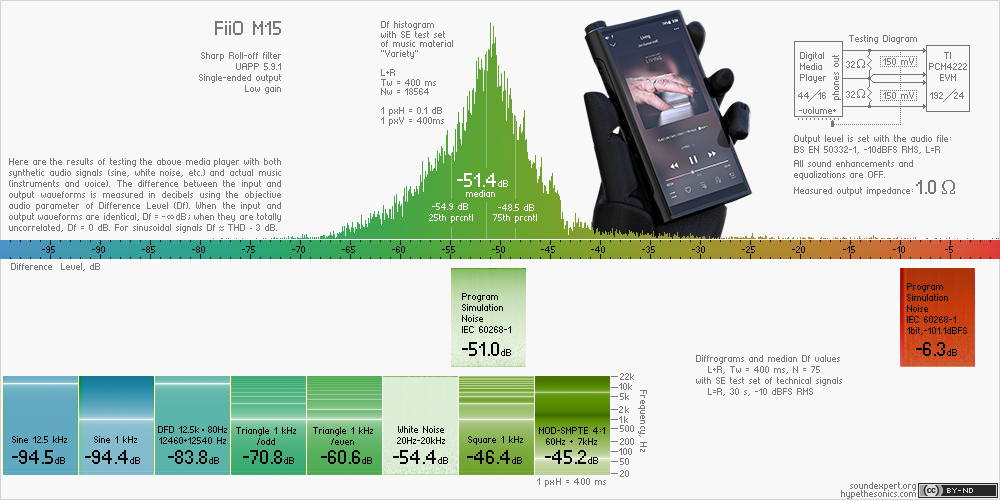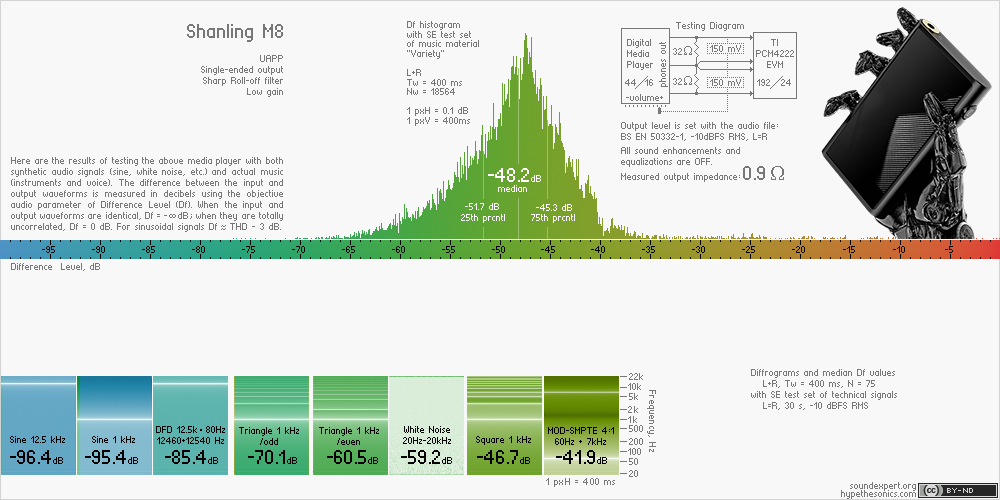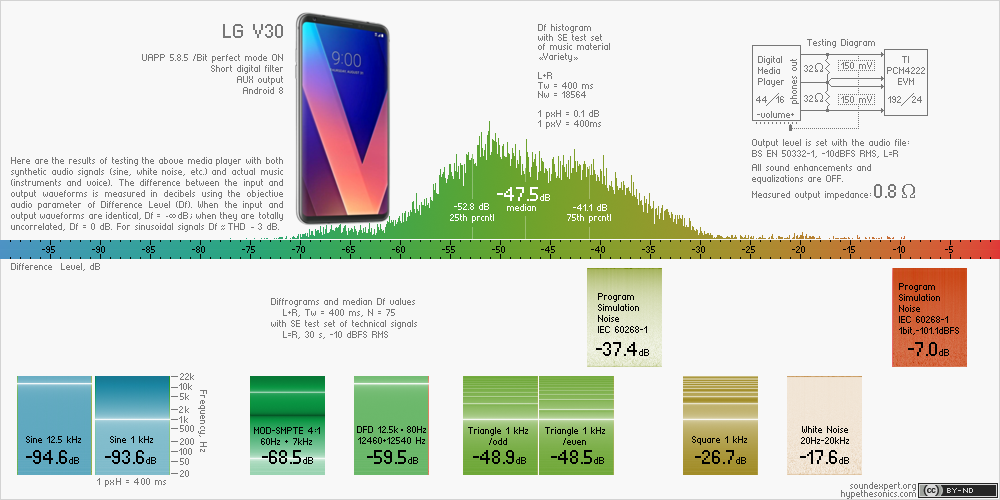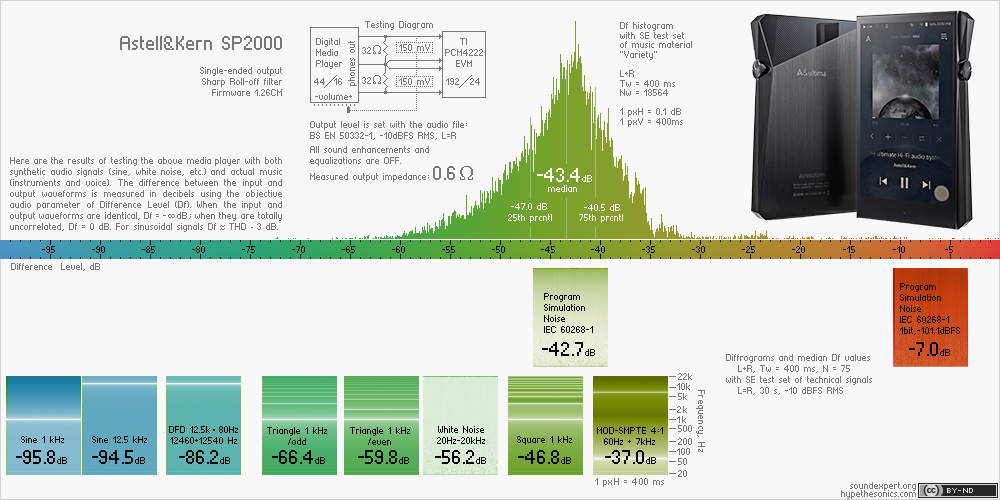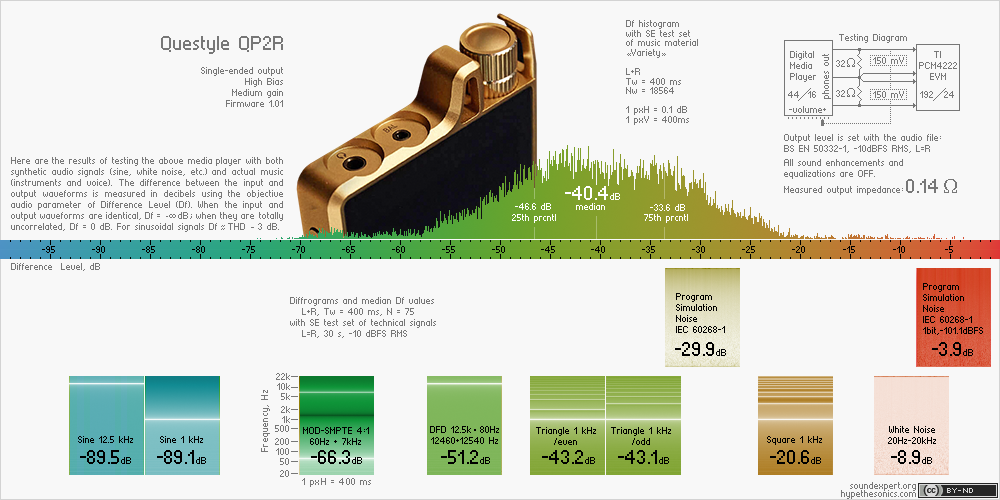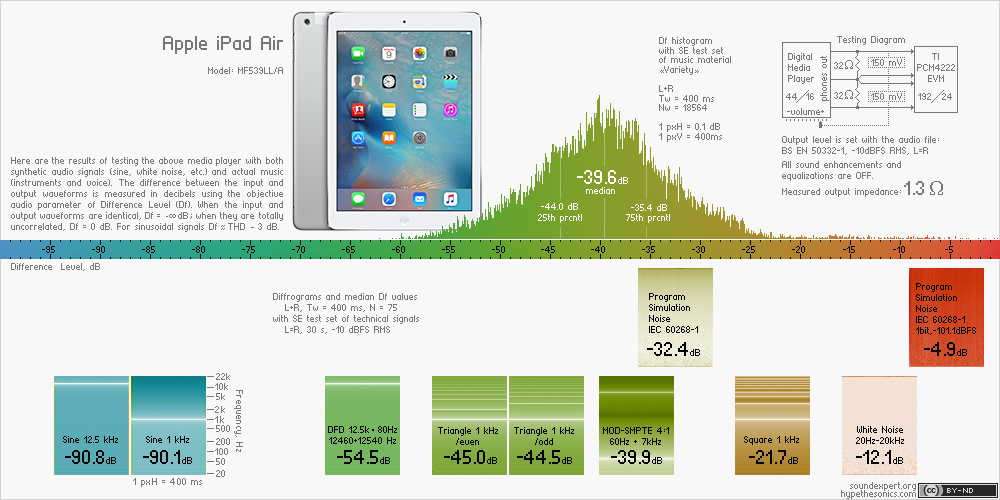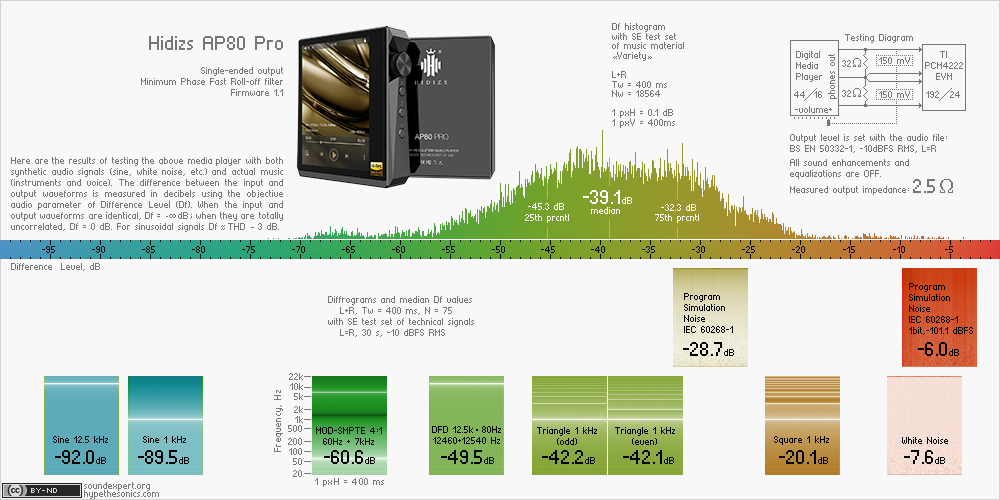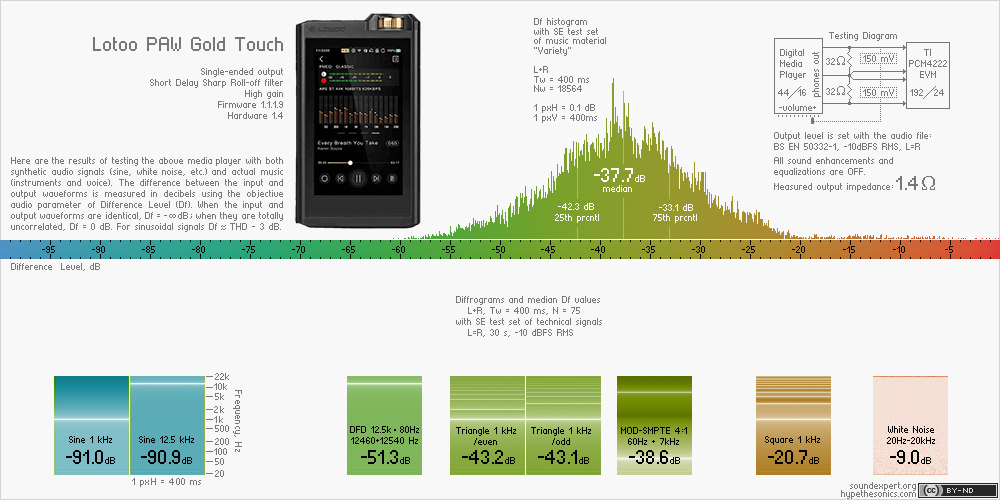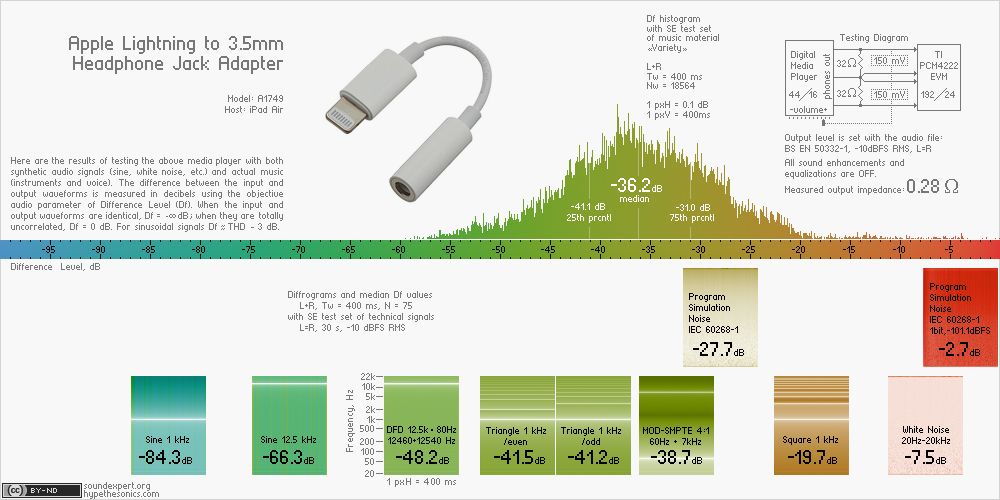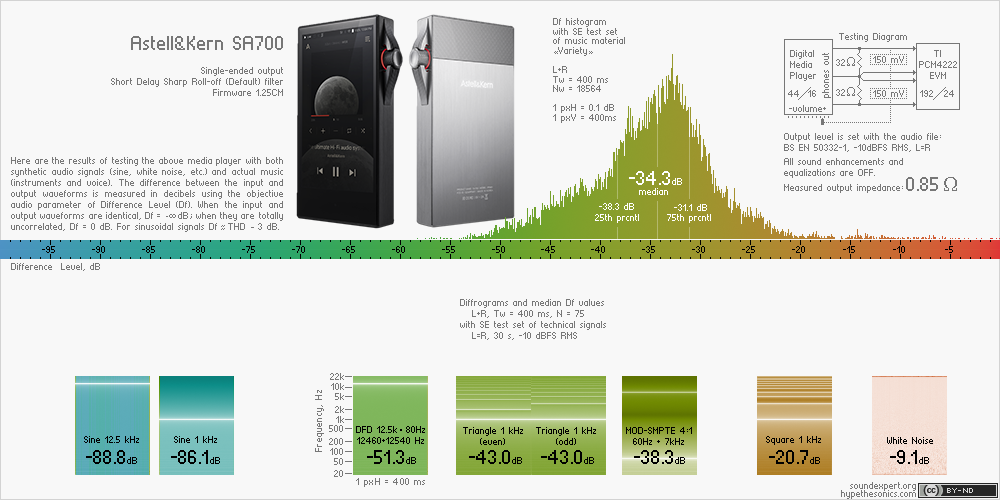 Note(1) Anti-aliasing filters tend to have the largest effect on playback accuracy. In most cases, a filter frequency response with a sharp roll-off will provide better results.
Note(2) Balanced outputs tend to have higher output impedance than single-ended outputs (double usually), but otherwise exhibit very similar playback accuracy (+/-1 dB).
Note(3) High/low gain modes typically provide the same level of accuracy, however, note that all measurements are performed at the same output level regardless (150 mV into a static 32 Ohm load).
Note(4) Type/version of software players usually do not affect playback accuracy.
Note(5) Additional df-slides for these DAPs (different settings and modes) can be found on the HypetheSonics website - https://www.hypethesonics.com/dapti-database/
Screen of Fame
These innovative and highly-revealing audio measurements became possible thanks to Paul and Maurice from hypethesonics.com and support from audio enthusiasts like you. We plan 100+ devices to test.
Feel free to create NFTs for the df-slides above. These slides are unique collectibles of pixel art showing the first public practical application of the new and open source audio metric - df-metric. By tokenizing df-slides you will help to preserve these measurements non-altered.
If you're able to consider donating, please, specify which player you would like to see in the database. You can also design a personal plate (64x64px) for the screen below. Thank you!
---
The measurement campaign is a part of the Audio Transparency Initiative by SoundExpert
exceptional audio quality for everyone